The smartphone Honor V9 was finally introduced today in China. We are talking about a new top-of-the-range device belonging to Honor, the brand of Huawei whose ambition is to win users demanding high-end smartphones. For all that, the V9 is remarkable in many ways. Thanks to a design that has a thickness of less than 7 millimeters (157 x 77.5 x 6.97 mm) and a weight of 184 grams. On board, the Android 7.0 Nougat operating system and the EMUI 5.0 interface of Huawei.
Honor V9, high-end cell phone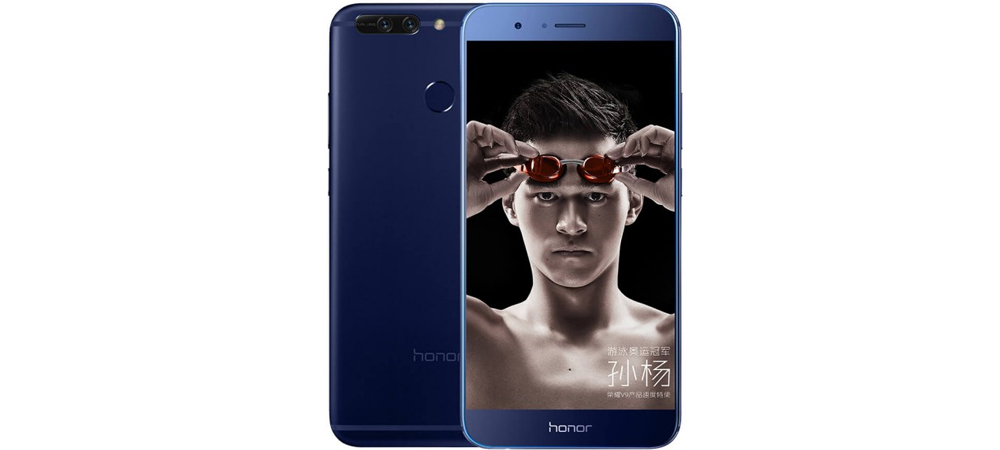 Do not forget that Honor is a subsidiary of Huawei whose high-end smartphones are getting a big hit among users most interested in technology. In this sense, Honor V9 remains on the same path. It is a device made of aluminum, display of 5.7 inches, QHD resolution (2,560 x 1,440 pixels) and battery of 4,000 mAh. In addition, it is a smartphone powered by the Kirin 960 processor from Hisilicon, a semiconductor company also owned by Huawei.
This SoC has eight cores, one of which includes four cores Cortex-A73 running at 2.4 GHz, and the other four cores Cortex-A53 at 1.8 GHz. This is support by a Mali-G71MP8 GPU that implements the new ARM Bifrost graphics architecture. This is the same chipset integrated in the Huawei Mate 9. It will be available in the market in at least two different variants depending on the amount of RAM (4 or 6 GB) and storage (64 or 128 GB), with option to extend the memory via microSD card.
Do not forget that Honor has also dedicated special attention to the photographic section, with the increasingly usual dual sensor in the rear camera that allows to obtain bokeh effect. But the company has also worked to improve the images in low light conditions. The Honor V9 has been defined in its presentation like the first smartphone to model in 3D. And it is that the two cameras, along with the auto-focus laser, are able to capture creative 3D images, although at the moment the quality is not very clear, because the available sample has very low resolution. To all this, add that surely this smartphone will be sold with a virtual reality viewer.
Honor V9, 6GB RAM smartphone with Android Nougat