Huawei's Honor 8 will start performing the beta software update to the Android 7.0 Nougat operating system. The company has authorized the download of this version for users who participate in the beta testing program of the Chinese manufacturer, one of the most important in the market. The program is designed to help the brand find errors and instabilities in the version prior to the official release of the latest version of Google's operating system, so if you decide to download and install it in your device, remember that this is not the final version, of which there is still no news about when it will arrive.
From this update, Honor 8 will get several firmware-related developments, which focus primarily on the visual plane. The graphical interface has been improved in several points thanks to the updated environment and also to the customized user interface, which passes to the EMUI version 5.0. With this, Honor changed the colors of the menus and have added general improvements in the graphical user interface. Quick settings have been added to the notification bar without having to pull down the curtain, and now all you have to do is tap to see and toggle between options. Within the release notes of Android 7.0 Nougat for Honor 8, the manufacturer claims that now most applications installed on the device are accessible from the home screen with up to three steps.
Indications for beta testers will go directly to the development team so they can be reviewed and evaluated. The reports will be used to further enhance Android, as part of a strategy that is now part of the unconventional nature of Honor (advertised as the brand of digital natives): give users the ability to have their comments heard. Registration to become one of the official testers of the beta of Android 7.0 are open starting today. If you want to register to be part of the beta, you have the option to do it from XDA or from the official website of Honor.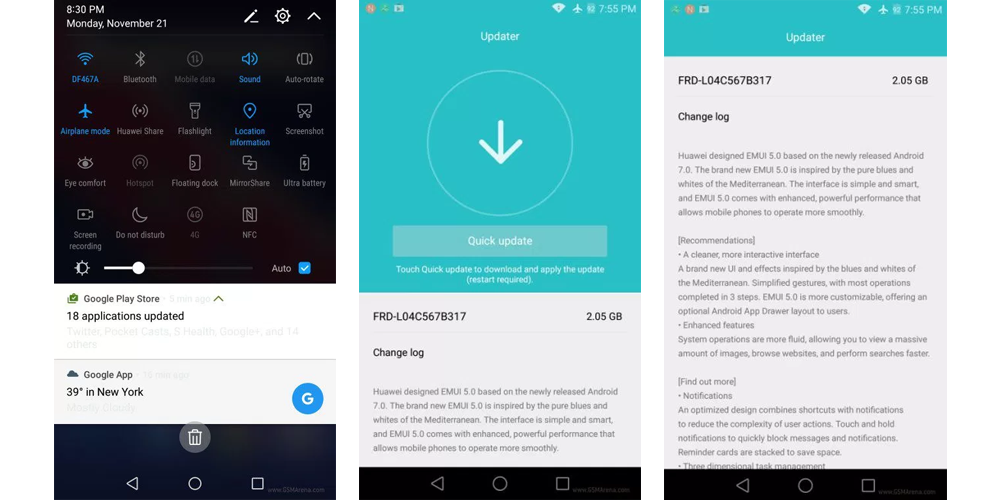 Honor 8 starts beta tests to update to Android Nougat