Google Assistant and Google Home are two products with very high potential that, unfortunately, are not receiving a great success, but the causes are only two: the shortage of languages ​​and the lack of services available. However, Google knows this and, therefore, is trying, little by little, to add support for new languages ​​and new services. That's why the news is not so unexpected that Google Assistant is now able to interact with other devices through Google Home.
As of today, Google Assistant, and consequently also Google Home, become the main applications of Google, able to send Wi-Fi Smart Plug badges and the products of LIFX, TP-Link and Wink. Obviously, voice commands only work if they are pronounced in supported languages, such as English. All this, of course, does not affect you much, since neither Google Assistant nor Google Home are available, for now, in most non-Anglo-Saxon countries. For all that, what we are most interested in is this: the Google Hangouts update 18.
Google Hangouts and Google Talk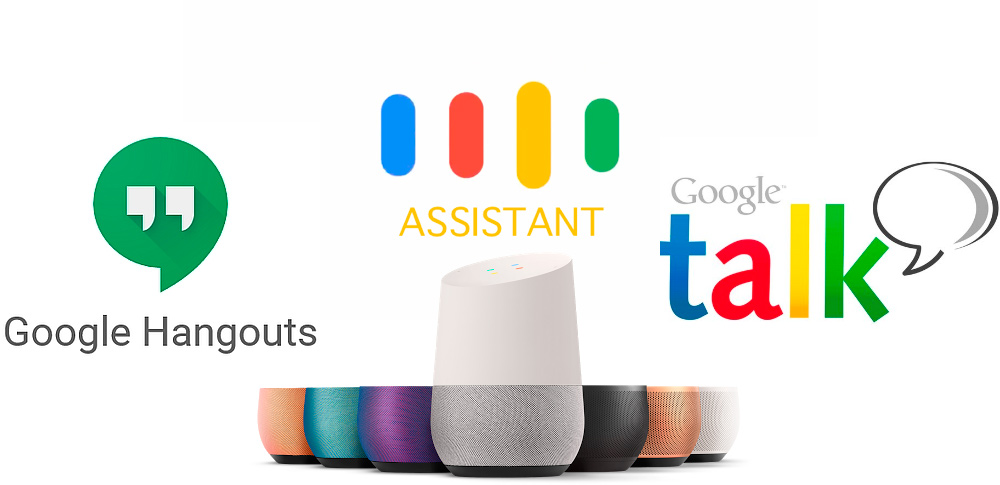 Because Hangouts offers some services more than Google Talk, such as group video and integration with other Google products, features missing in GChat. Hence the fate of Google Talk, direct to the disappearance. The application was created in 2005 and was one of the first instant messaging services aimed at adults. Eight years later, in 2013, Hangouts was launched, a second application that allows users to send messages, make voice or video calls, and share pictures with friends.
With version 18 implemented through the Play Store, Google Hangouts does not add new features, but incorporates useful code to disable SMS support since May 22, which, at this point, could take place remotely through the server. And with that, the GChat app, one of Google's most popular products, will be banned from Hangouts instant messaging service. Registered users of Google Talk will see their accounts transferred to Hangouts. An exchange that will affect the 7 and a half million users.