Google launches Android Messages, the new application to send all kind of messages possible. Another, yes, but this time is a default application for Android, also valid for sending SMS, MMS and also new generation messages in the style of the iMessage app. As long as the operators support them, of course. Precisely for this reason, Android Messages is compatible with the standard RCS. The RCS is a protocol that allows the exchange of voice messages, emojis, group chats, and everything that is normally associated with the messaging systems developed in WhatsApp or Telegram.
But the reality is this: Google Messenger (or just Messenger) is now Android Messages, the integrated messaging application for Android. The list of changes of the latest version released has been published by Amir Sarhangi, head of RCS at Google, who explained to The Verge that the change in the name of the application is due to an attempt to improve the perception of the application among the Android users accustomed to using others. A new effort from an industry led by Google for almost total control.
The real news of this change is waiting for Android Messages to become the default Android app. Until the next version of the operating system, however, everything will depend on the will of the manufacturers. They must decide whether to install the new application or maintain the one that is now available. For now, it has been known that companies like Archos, BQ, Cherry Mobile, Condor, Fly, General Mobile, HTC, Kyocera, Lanix, LeEco, Lava, LG, Micromax, Motorola, MyPhone, Nokia, QMobile, Sony, Symphony, Wiko and ZTE are already confirmed. In addition to the smartphones Pixel, Nexus and other products sold directly by Google.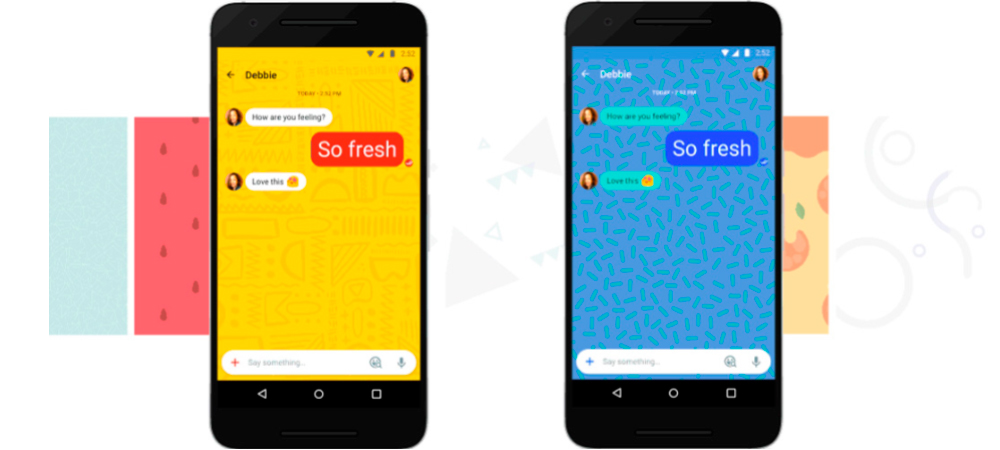 Android Messages Changelog:
Share photos and videos directly from the application.
Send audio messages.
Ability to block SMS senders.
Create groups.
Support for emojis, share position and more.
In addition, a recent app update has introduced support for Android Wear (so you can receive notifications and respond to messages from your smartwatch). Those interested can download the Android Messages app for free directly from the Play Store, and basically it can be said that it is Apple's iMessage but for Android users.
Google Messenger becomes Android Messages