We have new updates for Google Docs and Google Sheets for Android and iOS, with a slightly different list of changes depending on the platform. In Android, for both smartphones and tablets, you can now add or edit headers and footers in the documents, and also drag and drop text inside documents. You can also resize, move, and rotate images as well as change margins and adjust text.
In the iPhone and iPad, meanwhile, in Docs you can now edit the headers, footers, page number, size, orientation and the color of it. In Sheets you can now enter and edit the solid margins, using hyphens and dots depending on each criterion. The download is available as always in the respective application stores.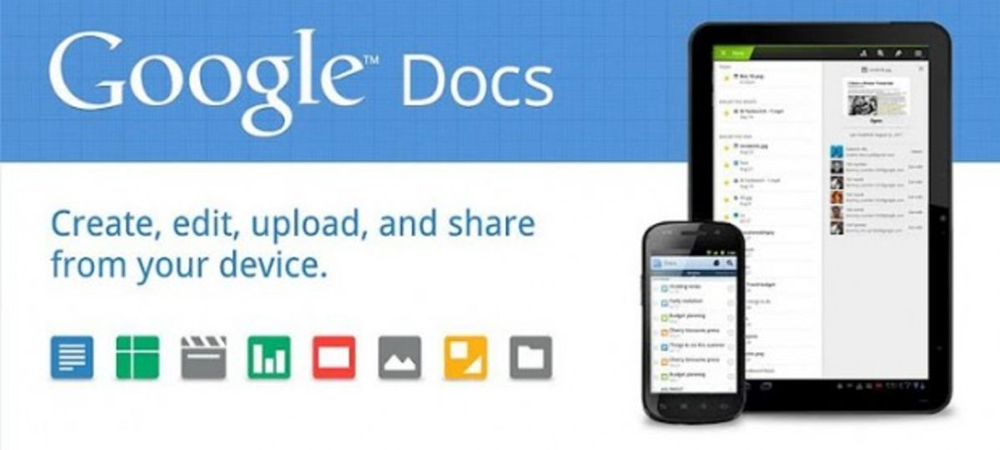 The main new features for the Google Docs Android platform are:
Add headers, footers, and page numbers. Add the dates, titles, or names of each page of a document by using headers and footers. The feature is available in Google Docs, but not in Spreadsheets and Slides.
Crop and adjust images. You can crop the images added to Google Docs and Slides and apply masks and borders.
From now on it is possible to carry out drag and drop functionality, also in the text of the Android application.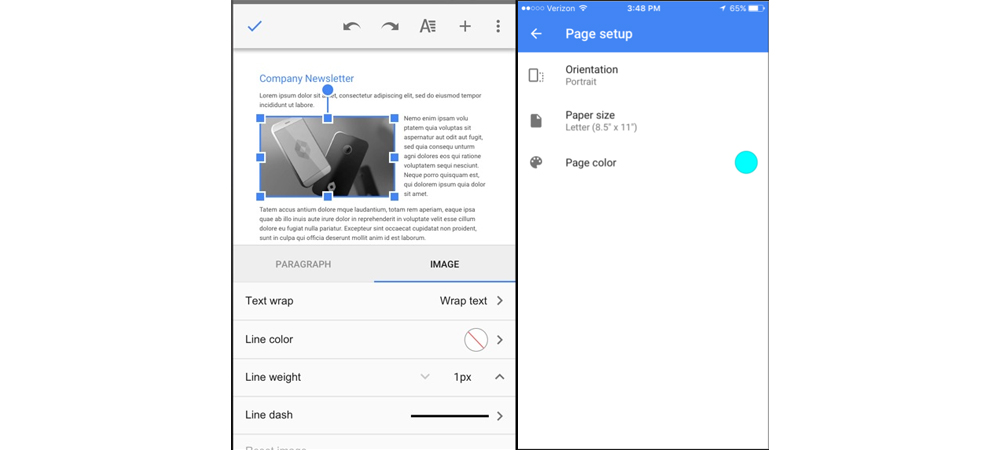 We also remember the main features of Google Docs:
Create new documents or modify others created on the Web or on other devices.
Share documents and collaborate with several people in the same document.
Open, edit and save Microsoft Word documents.
Complete projects at any time, even without an Internet connection.
Add and respond to comments.
Impossibility to lose your work, since it is saved automatically as you write it.
Google incorporates drag and drop document function to Android