This 2016 has brought Western consumption closer to the Chinese market, and it seems that 2017 will continue the same way. Chinese companies that manufacture smartphones are getting better sales in Europe and the future could be even brighter thanks to the new Gionee M2017. A device with a very special design, curved screen and 2K resolution. Maybe not very nice to see and it hardly satisfies all, but with several excellent features. Firstly, a very interesting display with curved edges that remind especially the Samsung Galaxy S7 Edge. This 5.7-inch AMOLED screen has a pixel density of 518 ppi. This should translate into rich and varied colors but not only the screen is of excellent quality; on board the Gionee M2017 we also find a great photographic section and a battery of 7,000 mAh.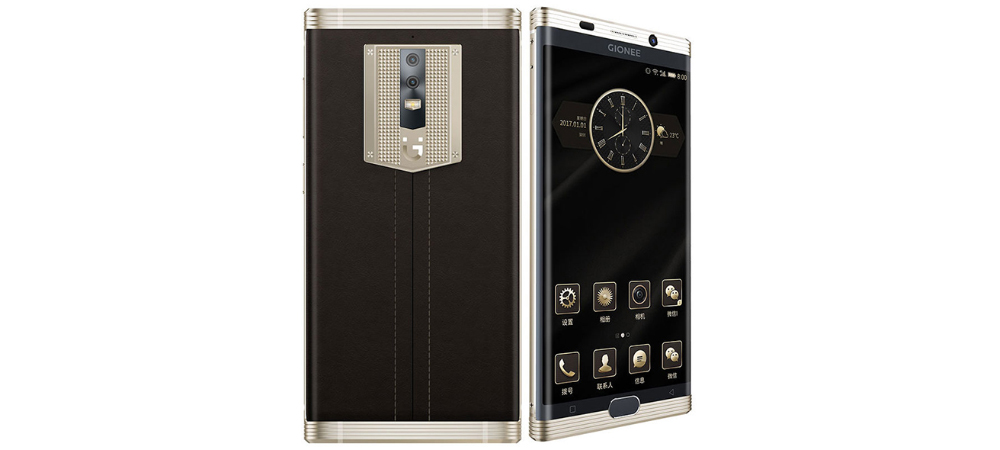 The Gionee M2017 features a dual camera of 12 megapixels with dual-core autofocus. This enables advanced processing of photos with a 2x optical zoom and 8x digital zoom. The camera of this device allows a great quality of image, even in extreme conditions with little illumination. On the other hand, the processor is a Qualcomm Snapdragon 653 at 1.95 GHz and supported by 6 GB of RAM and an Adreno 510 GPU. But what draws most attention is the battery of 7,000 mAh. In fact, it is a dual battery of 3,500 mAh coupled in the same housing. The device promises 31.74 hours of talk time per charge and up to 25.89 hours of video playback. Both batteries within the Gionee M2017 support Quick Charge 3.0 technology.
This new Chinese smartphone is also dual SIM. An increasingly important aspect to get hold of an ever-increasing market share. The built-in memory is 128 GB. The bottom of the device screen is also equipped with a fingerprint sensor, which in turn is protected with a sapphire crystal that increases durability. At the moment this smartphone is for sale only in China at a price of ¥ 6,999. More than $ 1,000 and € 960 to currency exchange. We still do not know what will be the availability of the Gionee M2017 outside the Asian borders. Certainly, because of the life of the battery, the RAM and the photographic section, is a smartphone that could also be of interest to Western consumers. Although at present it does not seem too competitive for the users, for the price range in which it seems to oscillate.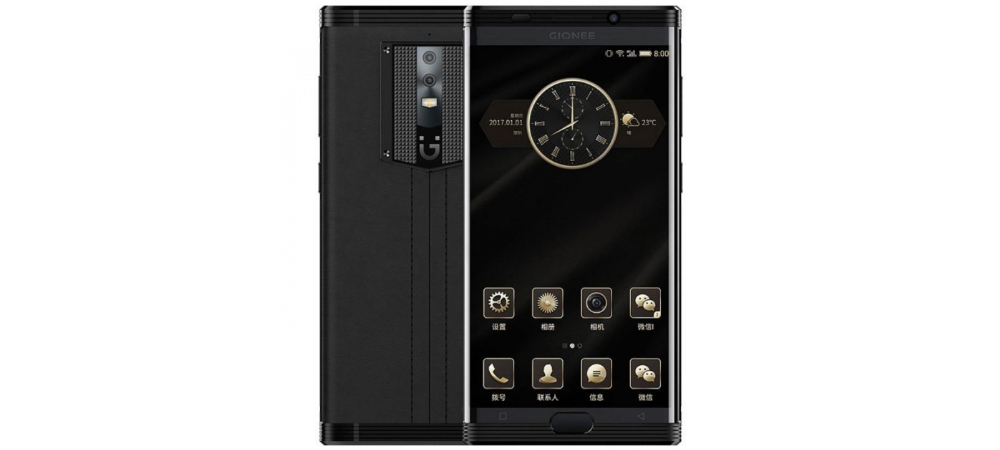 Gionee M2017, smartphone with 6 GB RAM and 7000 mAh battery