Final Fantasy is a very famous title, at least for those who have minimal knowledge of the world of video games. Most players of Final Fantasy ended up falling in love with its dynamics after a few minutes of the major players and each new release. In addition, Final Fantasy is a title that has accompanied the gaming industry for many years in its evolution and increasing popularity, initially available for PlayStation and then incorporating new adventures in different PS2 and PS3, to the last PS4 (and PC, of ​​course).
A long wait that lasted nearly a year since, at E3 2015, Square Enix announced the arrival of Final Fantasy VII for mobile devices, but leaving Android users empty-handed, as Square Enix merely released the game only on the App Store (issue solved from this week). This mobile version contains, besides the full game, which we have learned to love on the PlayStation and PC, also some of the features that meet those who want to appreciate the game content without having lived past experience. That is, on the one hand the nostalgic effect sought, but on the other are expected to enjoy it without knowing.
The image that appears at the bottom of this article shows the design chosen for the Android version of the game, a scene much more dynamic than expected, especially considering the origin of Final Fantasy. For now, the game has not been translated into many languages ​​(other than English). This game still requires 4 GB of memory storage, of which 2 will be occupied by the installation, and operating system Android 4.3 JellyBean minimum. Nothing better than a link with all the details for all minimum requirements.
Recall that Kingsglaive: Final Fantasy, a new "real" animated film (this time based on the video game), will be released in US theaters Friday August 19 and will arrive on Blu-ray in the course of this fall, also in the US.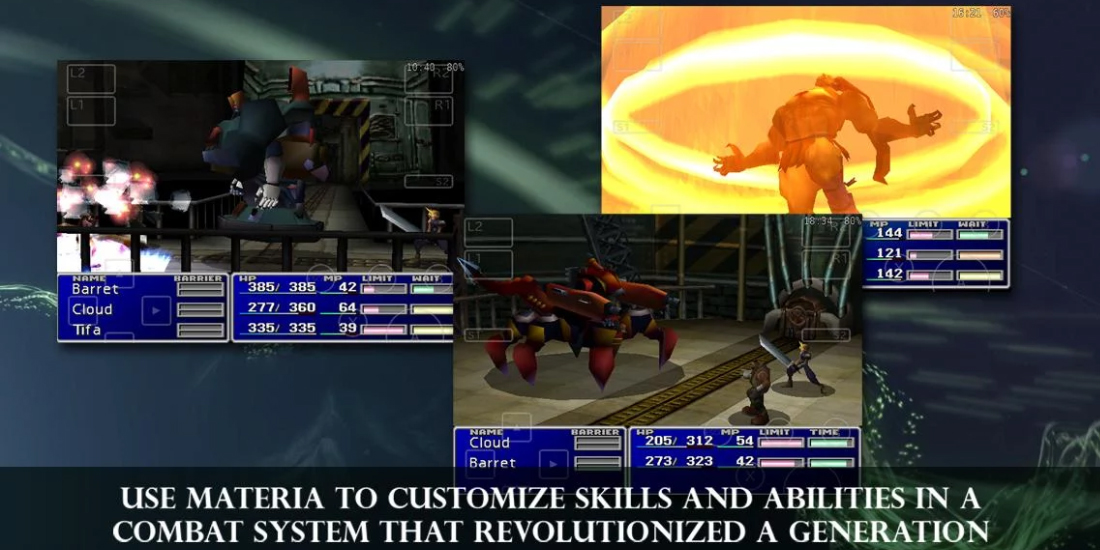 Final Fantasy VII comes to Android smartphones and tablets