Just a couple of years ago, Facebook released M, a personal assistant based on the artificial intelligence of the popular social network. Today, however, Zuckerberg and his associates are preparing for a small new revolution in the system: we are talking about Facebook M Suggestions. This new feature will initially be available in the Messenger application for users in the United States, but is likely to soon be public worldwide.
Integrated directly into Messenger for both Android and iOS, M will be able to answer the most common questions, perform contextual search and suggest content that makes Messenger a much more functional app than it is now.
What's New in Facebook M Suggestions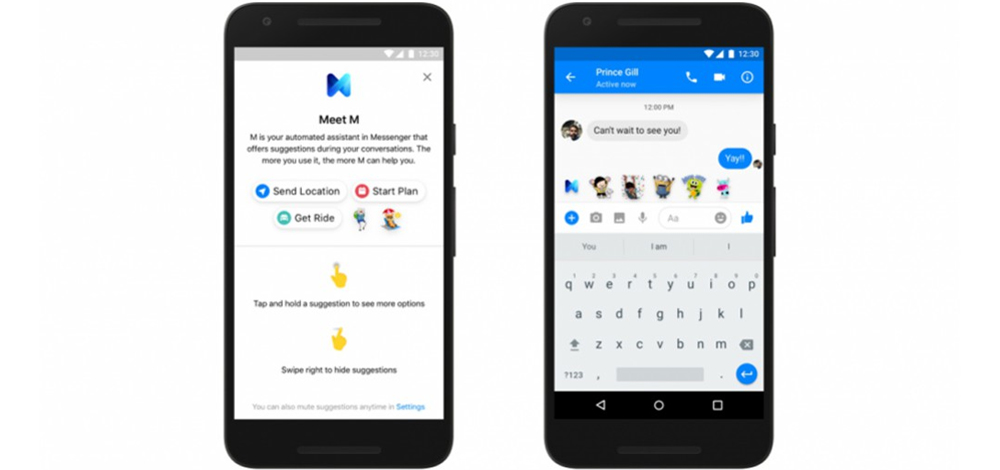 Sending emoticons: M will suggest emoticons to facilitate the interactions of everyday life as a "thank you" or a "goodbye".
Pay or send money requests: M recognizes when people are talking about payments, offering them the ability to send or request money easily.
Sharing location: M suggests the ability to share your location during a conversation.
Project realization: If during a chat you talk about an appointment, M will help you organize everything in a simple way.
Launching surveys (group conversation only): If you find it difficult to make a decision in a group, M allows you to set up a topic to survey and vote on in group conversations.
Book a car: If you happen to chat about going somewhere, M also suggests the option of "Get A Ride", offering the possibility of booking a trip with Uber and Lyft.
Based on automatic learning techniques of artificial intelligence, M will be able to handle live conversations that are taking place at the time, helping to help users take action automatically. Obviously, the user will always be able to ignore or reject a suggestion in the case of considering it unhelpful or inconvenient. M can be disabled at any time from the Messenger settings.