Casio showed the new version of the successful smartwatch PRO TREK Smart WSD-F20 in Las Vegas. The changes over last year's model are mainly of two types. The first is the integrated GPS, which, this time, makes this model completely independent of the smartphone, for the happiness of true lovers of outdoor sports and technology. With this function it is possible to download offline maps in your smartwatch in order to see it through the integrated browser. The PRO TREK Smart WSD-F20 is also able to display the maps in five different modes, including one with a satellite with full color images.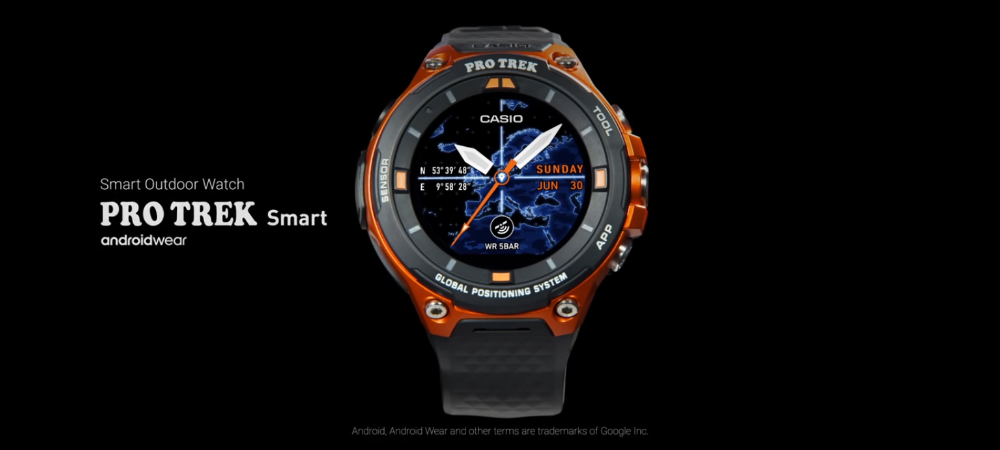 The second change refers to the presence of Android Wear 2.0, which among other things is also updated compared to the previous model WSD-F10, and in which are added other functions developed directly by Casio, a real added value of this device. Among them the possibility of switching to monochrome mode to extend the battery life up to one more month. The WSD-F20 looks good, solid and sandy, and will be for sale for around $ 500, which is the same price as the previous model of WSD-F10. The previous model, the PRO TREK Smart WSD-F10, had delighted outdoor sports enthusiasts.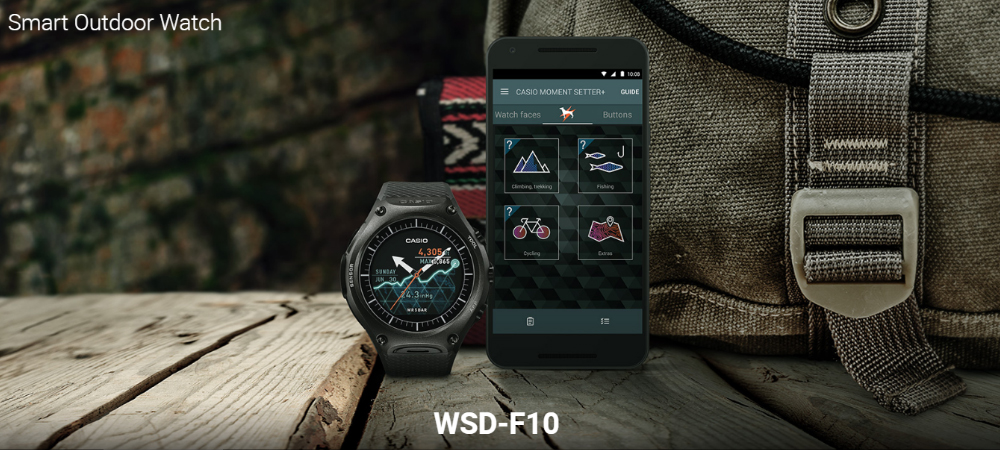 Talking about the other specs of this smartwatch, the two displays (one simple black and white for time and date and another in color to navigate more complex information) can be turned on or off separately, depending on the needs and especially to save energy, as well as for graphic effects. The Casio PRO TREK Smart WSD-F20 can also be programmed to display different information depending on the parameters it detects with its sensors (pressure, accelerometer, compass, altitude, etc.). There is no shortage of applications dedicated to sports and of course possibilities of personalization of the sphere. This smartwatch is also compatible with iPhone as well as with Android smartphones. It also supports Bluetooth and Wi-Fi.
Casio announces the best SportWatch with GPS and Android Wear 2.0