Google normally does not adopt the same policy for different operating systems regarding the release of preview versions for developers, but it seems that from now it does. The truth is that Android 7.0 Nougat has had a slightly less strict approach, and Android Wear 2.0 policy has been quite different, considering how it has launched the Developer Preview of the operating system designed to the wearable world. In this case, the Developer Preview has been made available to users twice, first while Google I/O 2016 event was held, and a couple of days ago.
Glancing at the list of changes that are listed in the changelog published by the Mountain View company, we can realize the innovations that Google engineers have included in this Android Wear 2.0 Developer Preview: First, the introduction of API Platform 24, which carries the Android 7.0 Nougat API also for the world of smartwatches.
Secondly, there have been changes in the wearable drawer, through which you can work more easily with these tools, so the interface is even better. Third, the new Android Wear 2.0 Developer Preview provides the ability to use gestures with the wrist, even through third-party applications, leading to the extension of the limits of interaction with the device.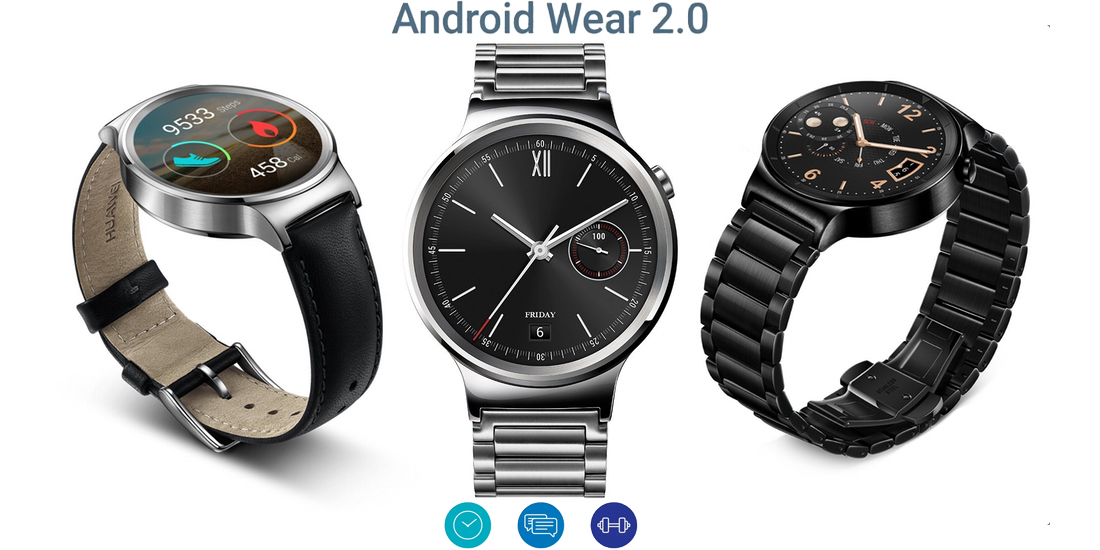 From the point of view of the perceptible changes in the interface, the second developer preview of Android Wear 2.0 brings a number of options dedicated to the watch and dedicated to the screen options, which is renewed both from the aesthetic point and from the global point of view, the way in which the thematic areas of this component of the operating system are represented.
Wear Android 2.0 Developer Preview 2 is only compatible with Huawei Watch and LG Watch Urbane 2 now, but, most likely, will soon be ready for installation on other portable devices. It is not yet known when the final version will be released, but the fact that Google has already released the second developer preview of Android Wear 2.0 bodes well for the fans who are eagerly awaiting the biggest update that Google is preparing to Android Wear. Downloading the software -which recall is for developers and may contain errors- is only available from this link.
Android Wear 2.0 Developer Preview released and ready for download