It is now available to download and install the update to Android 7.1.2 Nougat in beta version for Huawei Nexus 6P smartphones. At that time, the website of the factory image from which it should be downloaded has not yet been updated, however, it is worth manually checking the updates on your smartphone to detect the presence of the latest version of Android.
The update is quite big (1.29 GB), and if you were not enrolled in Google's beta program, you can also proceed to the registration of your device in the link that we leave to the page in question. However, we are also here to bring you bad news about this update: gestures in the fingerprint reader do not seem to work properly, despite being the same update that yes has activated the gestures in LG Nexus 5X.
This indicates, among other things, that the update itself only brings corrections of errors and improvements in general, but nothing worthy of a great display and fanfare. Even so, it is not a big problem for the user, since in the Play Store there are several downloadable applications that add gestures in the fingerprint reader for anyone who needs them or look for this functionality in their device.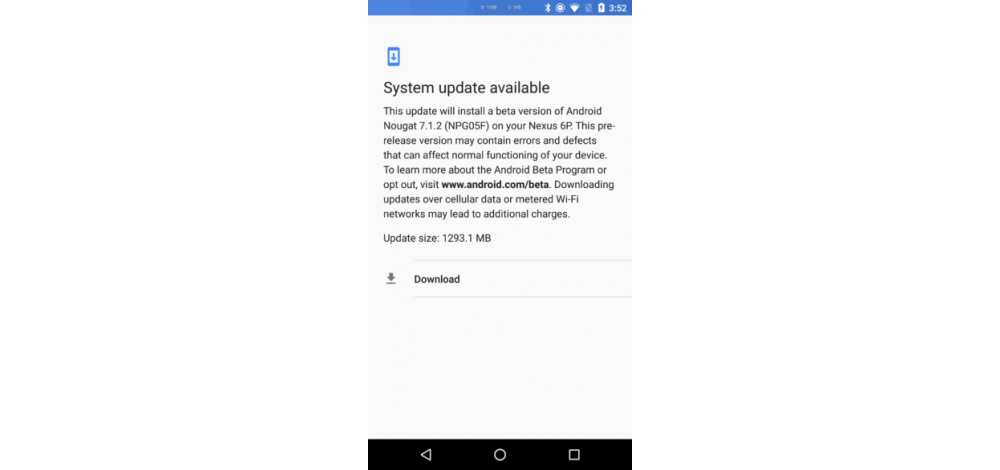 Android 7.1.2 Nougat Beta available for Nexus 6P