In U.S.A. Amazon offers to Prime members exclusive discounts on unlocked Android smartphones, starting with the new Moto G4 and BLU R1 HD, using a strategy of advertising support similar to what has already being tested by the company with its own e-book reader Kindle and Fire tablet.
Smartphones discounts known through advertising will also have personalized offers. This means that users can click on the ad to learn more about the advertised product and with that some users will get a percentage of the sale. Amazon will use advertising revenue to offset the cost of the discounts offered to users.
Probably due to a direct collaboration of Amazon with manufacturers, phones that use a system of authentication (single sign-on) based on the existing account confirming membership in Prime, provides quick access to Amazon applications preinstalled on the phone. Smartphones also offer a selection of daily specials customized offers through a new widget on the Android phone.
The initiative is part of efforts to strengthen Amazon again the benefits of its Prime program, which in the US it costs $99 per year or $10.99 per month. The discounts would be on the order of $50 on two smartphones: the Motorola Moto G4 retails for $149 instead of $199, while the BLU R1 HD costs $49 instead of $99.
In essence, a Prime user interested in buying a phone, recover half the cost of the subscription through the discount dedicated to these two devices, not to mention the privileges that are available to subscribers of Prime, including Prime Video, Prime Music, free and fast delivery, and the Kindle library. It is difficult to know whether this initiative will reach other countries.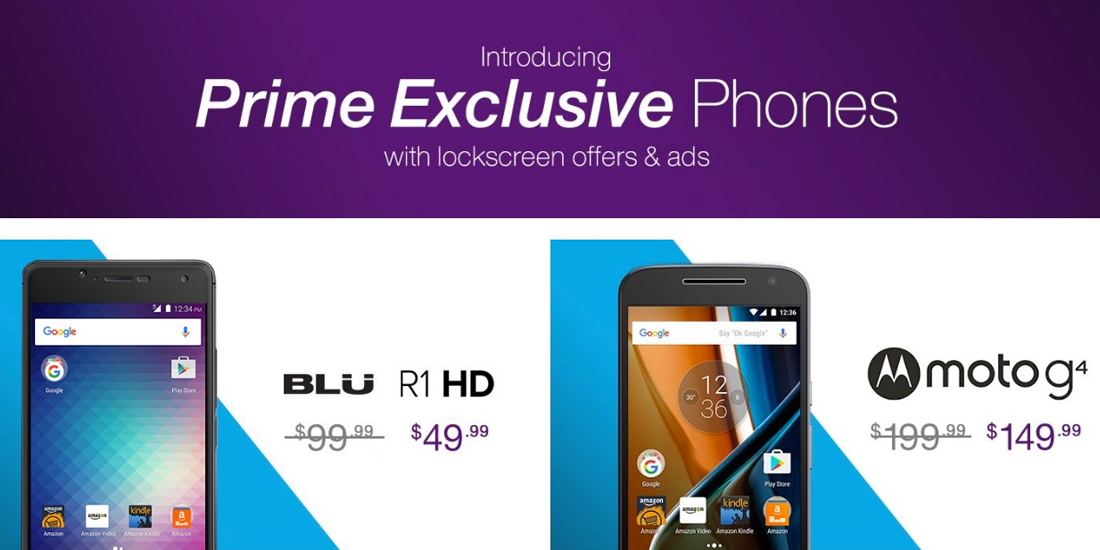 Amazon Prime Day USA offers great discounts for users of Android smartphones