The launch of the new Amazon Echo Show is here. Basic appearance and functions, it has already been confirmed by the e-commerce giant and we know its price. The second generation of the smart speakers continues to allow voice commands and functions through 8 microphones and detects the voice of the user in any direction, while the audio reproduction is performed using speakers with Dolby technology. All this is combined with a 7-inch touch screen that provides complete information for user requirements, but also to offer new features.
For example, if the user uses it to play a song, the screen can display the lyrics, while if you need weather information, it will show you some predictions through the screen. With Amazon Echo Show, in fact, you can also request the start of the playback of a YouTube video and especially make video calls through a platform that owns Amazon.
Amazon Echo Show, specifications and price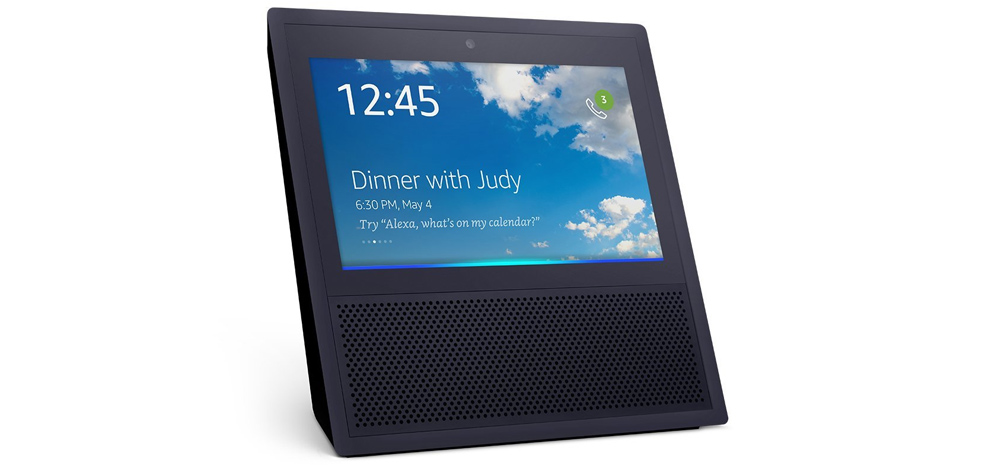 After the great success of the first model, Amazon broadens its range of products with Echo Show. It not only offers the basic functions already indicated. The high number of speakers provides a great improvement over the previous product. Much more if you join a video camera designed to offer useful tips to users and it even helps you choose the best clothes to wear based on the needs and style of each. Amazon's smart speaker family offers a completely new product that could greatly enhance the user experience.
Due to the presence of the video, in addition, other new functions are developed, like the communication through the webcam Ring and Arlo for the remote control of video, as well as the remote monitoring of the children and everything that is necessary. This last function is possible with Drop In, a special video call that can be activated by voice and that does not require the permission of the receiver at the other end of the communication, always with Amazon Echo Show.
Today's announcement only ensures that the device will be available in the US. As of June 28, but the theory indicates that soon also in other countries. For now, it will be available in white or black at Amazon for $ 229.99. If you decide to order one right now, you can benefit from a $ 100 discount by introducing the Show2Pack code. It's this, or wait and see what Microsoft does. The company is working with Harman Kardon to launch the first speaker with Cortana, and these days will intensify rumors that the arrival of the first smart speaker for Siri, which Apple could present at the WWDC17 in June.