As expected, the Acer conference at IFA in Berlin has focused primarily on the world of video games, virtual reality and performance, where Predator 21 X highlighted above any other device, an exaggerated beast, a laptop equipped with Nvidia Geforce GTX 1080, 5 cooling fans (one of which is visible through a glass panel above the keyboard) and a curved 21-inch display with eye-tracking technology that should improve the performance of all games. The aim is to help improving the dynamic lighting and adjust the brightness of the areas of the game depending on where we are and depth, or what Acer calls Infinite Screen: when the view reaches the edge of the screen, the camera automatically moves to preventing the eye from hitting monitor frames.
On the first day of conferences that anticipate the official opening of the German fair, the Taiwanese group has announced several products of all categories, but the richest segment was obviously referring to the main activity of the group: computers, Mini-PC and Chromebook, and which include laptops and especially the ultrafine Swift series, which focuses on the design and performance alike.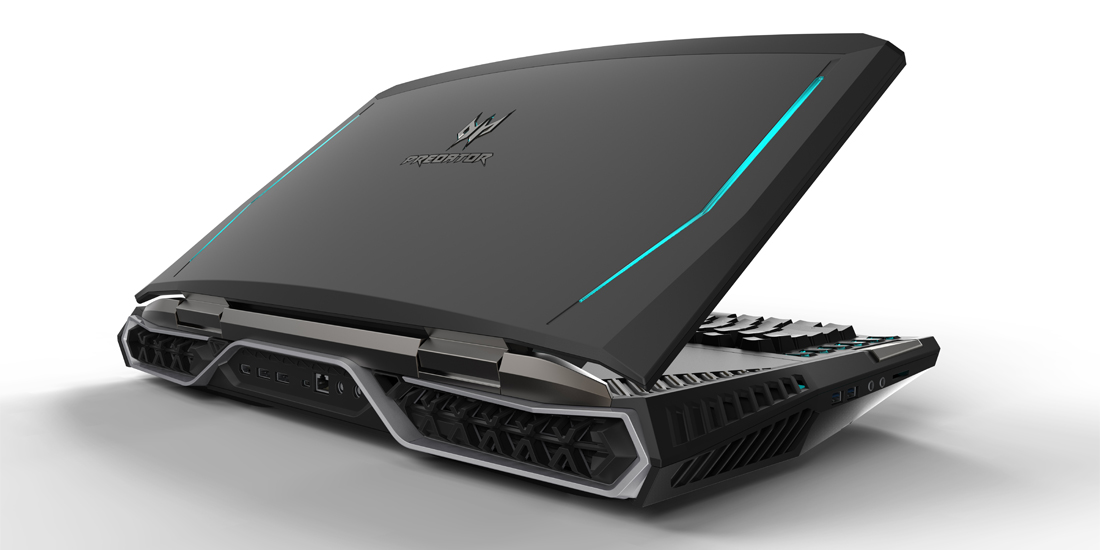 Swift 1 is the most affordable and compact device from the brand with a 11.3-inch screen; then we would find the Swift 3, which has a special feature, a fingerprint reader, and 14.4-inch screen; Swift 5 comes with a screen size of 14 inches, but has an extremely compact design with very small frames; Swift 7, which is the gra asset of the company, and an attempt to improve the Acer Ultrabook from an aesthetic point of view, with a 13.3-inch screen and an aluminum unibody, measuring less than 10 mm thick, which sets the record in its category.
Completing the list of presentations, we find the new compact PC Revo, more powerful than the previous generation of notebook series and convertible, divided into two categories. On the one hand the new Chromebook R13, equipped with Chrome OS and future applications compatible with Android; the other, the PC Spin series with Windows 10 and the latest Intel processors. As with the Ultrabook, even in this field the company tries to focus on the almost intangible products: Spin 7 in particular is one of the thinnest PCs in the convertible category of the market, with a thickness of 10.98 mm and a 14-inch screen protected by Gorilla Glass 4. for those looking for more portable devices, Taiwanese company also offer series products 5, 3 and 1, with screens up to 11.6 inches.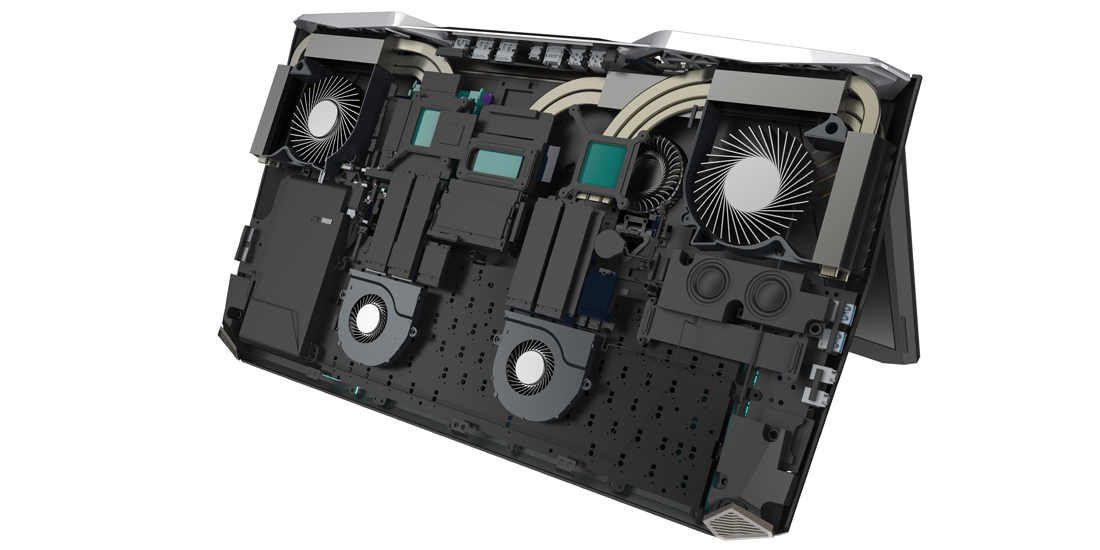 Acer presents Predator 21 X, a gaming laptop with curved screen