Some time ago, Lenovo started an Indiegogo contest in search of new Moto Mods for its modular smartphones (from the Moto Z range). Well, today the winner has been announced. Its name is Linc, and it's a module that can turn your smartphone into a smart walkie-talkie.
The operation is quite simple. Put the module in a Lenovo Moto Z. Once done, you can connect it to other devices, even in the absence of data connectivity or networks. Linc is able to communicate within a range of 8 km, which supports 22 different channels and can receive and send text messages, GPS location and alert signals, thanks to a button for SOS messages. It also supports two-way radio communication using radio-over-IP gateway.
In terms of hardware, the module has a 1,500 mAh battery, which provides up to 20 hours of battery life, and, much more importantly, will not affect the battery of the smartphone. Thanks to the Bluetooth connectivity, Linc is able to work not only with the smartphones from the Moto Z line-up, but also with any other type of device, which expands its usefulness enough. If you are interested in the winning project, you can finance at Indiegogo by following the link.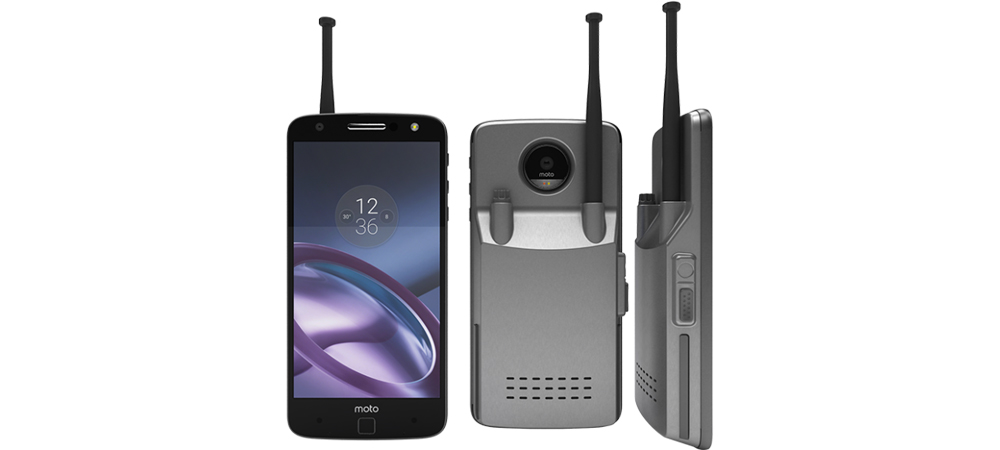 A new Moto Mod turns your smartphone into a walkie-talkie